About Us
Independently owned and operated by a trusted CPA tax expert. You will receive individualized service that will deliver superior results at an affordable rate.
New customers & Active Military – Save 20% off of your tax preparation fees from last year!
Individual Tax Returns start at $99. Business, Rental or other schedules are also prepared at very reasonable prices.
We offer bookkeeping services at extremely competitive pricing. Services include monthly bank account reconciliation, financial statement preparation, state sales tax filing, estimated income tax calculation and more.
Please contact us to schedule a free consultation. I will be able to provide you with an estimation of fees, that may be well below other tax professionals. After discussing your entire tax picture and reviewing your past returns, I will customize a strategy to optimize your results. All returns are handled personally.
Following your consultation, I can refer you to our secure portal to upload your documents. You will never have to waste another minute of your time sitting in a stuffy tax office again.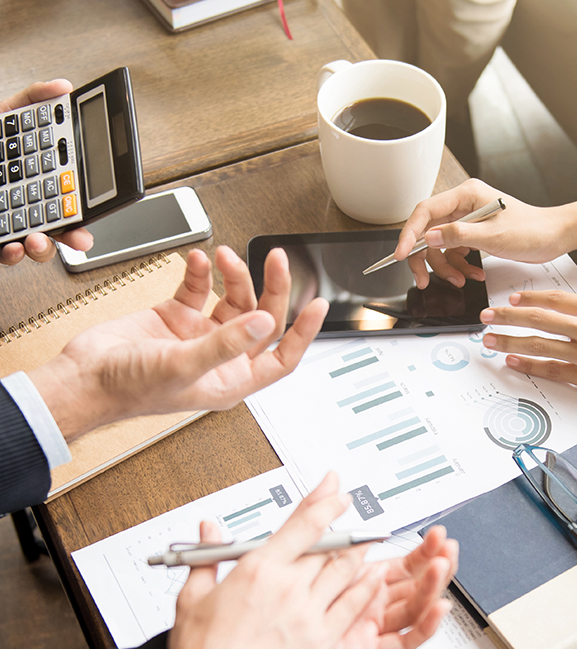 I have been a licensed Certified Public Accountant since 1997, with experience at one of the Big Four CPA firms, a Bachelor of Science degree from California State University, Northridge and a Master of Business Administration degree from Pepperdine University. Independently owned and operated, I will provide you personal service that is not diluted by the demands of a national or regional tax office. I only take on the work that I can personally perform and your return will not be handled by a junior tax preparer.
Dear Friend,
I have a feeling I know why you're reading this right now.
You need more time in your day. Running a business is extremely demanding, and there just isn't enough time in the day to keep all the plates from spinning out of control. And what you need most right now is more proactive help with your business finances and tax strategy. As soon as possible. In fact, yesterday would have been ideal. Am I close?
We get it. We've worked with plenty of businesses who have to cobble together 9 different software programs to keep everything straight, or who just wash their hands of it all and put everything on the credit card … and then try to clean up every year after the fact. And they know that this is no way to properly monitor profit margins, cash controls, account management, tax strategy and all of the myriad components of an effective financial system for a business.
Perhaps this is your story too. Or perhaps you've reached a stage of development in your business that you want to pass the baton of accounting to another expert team so your expert team can focus on what they do best: making sales and taking care of customers.
Or are you just starting your business and want to start things off on the right foot?
Whatever the reason, we want you to know that our team has been diligently and effectively taking care of the accounting needs of countless organizations in a wide variety of industries—discreetly and expertly handling the ongoing financial management of tax burdens, payroll, bookkeeping, and other comprehensive accounting services while providing expertise in business planning, coaching, and strategic consulting that many businesses need.
Because here's a certain truth as it relates to taxes and your business: the State and Federal Government would love to have more of your business' hard-earned money in their accounts. And yes, even though it's painful, none of us begrudge paying our legal and fair share of taxes. But the problem is that regular business owners, like you, are missing out on legal and safe deductions, to the tune of hundreds of millions of dollars in unclaimed refunds every year.
It doesn't have to be this way. You don't have to hand more dollars over to the government than they require, just because you don't know their rules as well as they do. You don't have to live in a constant state of anxiety over the state of your books, feeling guilty about the time you should be devoting to keeping your business profitable.
In fact, to help you find answers to your questions, I've compiled some resources in the last couple of years, for business people like you, in response to the specific tax and accounting questions I've received from my clients.
Click the button on this page to request this exclusive, free report from us, and we'll rush your copy to you immediately.
And of course, feel free to poke around our site and discover why I've been called "The Most Trusted CPA in the Frisco and Plano Area".
Talk again soon,
Rick Carpenter, CPA
PS — When you grab our free report, we'll also add you to our weekly email series on "Real World" Strategy for small business owners. Our readers enthusiastically forward these to their colleagues and peers all the time, because they're not your standard "tax tips".
PPS — Already want to come in? I don't blame you … many people are fed up with trying to manage their financials on their own. Our schedule is very full … but if you call us at (469) 269-0294 or Email Us, we'll give you two options for coming in right away. We will NOT make dealing with an accountant as painful as dealing with your books has already been!