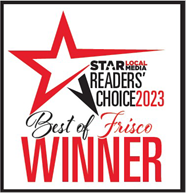 Services

We have the expertise and knowledge you are looking for in a tax professional and can help you navigate your options.

Let our team of experienced tax relief experts help you find the light at the end of the tunnel.
HIGH QUALITY COMPREHENSIVE ACCOUNTING & TAX SERVICES
I have a feeling I know why you're reading this right now.
We've worked with plenty of businesses who have to cobble together 9 different software programs to keep everything straight, or who just wash their hands of it all and put everything on the credit card … and then try to clean up every year after the fact. And they know that this is no way to properly monitor profit margins, cash controls, account management, tax strategy and all of the myriad components of an effective financial system for a business.
Am I close?
WHAT OUR CLIENTS ARE SAYING
Rick is the best accountant I've ever worked with. I'd go as far to say he's one of the best professionals I've ever engaged with in any industry, ever. I am blown away by his response time, attention to detail, and overall level of expertise. I cannot recommend him enough.
Mike Davis
Have used their services for our corporate taxes for the last 3 years. Rick is very easy to work with and also very helpful. Very competent and professional service! Will definitely recommend them to anyone looking for an affordable and professional tax preparation service!
Michael Anthony
THERMOQUICK INC.
Rick really went above and beyond for me. He worked late hours and got the job done. Very efficient, affordable and professional!
CME *
We are so happy that we went to Rick for our tax services. He was so professional, quick to respond and helpful. I highly recommend.
Amanda Cee
Rick was a trusted colleague for many years and has continued to provide excellent financial advice and tax services. His customer first, honest approach to finance is a breath of fresh air. His guidance has had a positive financial impact on our family and we look forward to working with him in the future.
Adrian Nanez
Rick is an amazing person to go to for all tax needs. He is very prompt and offers great prices. We will continue to use and highly recommend his services.
Waldorf Publishing
Very professional and responsive. Rick knows what he is doing and very knowledgeable about the tax laws. Have recommended them to many people now. Great company.
Jason Meyer
I was several years behind in my taxes (5). I contacted Rick and within one week all my back taxes were not only resolved with the State and IRS. But Rick also got me a $34K refund!! I have worked with CPA's in the past and Rick leaves them all in the dust!
My Family and I Sincerely Thank You Rick!🙏🏻🙏🏻🙏🏻
Mike Kast
Excellent. Honest and, perhaps more importantly, capable; he will work the problem to maximize your refund. He is knowledgeable and communicates well. 5 stars!
Michael McLaughlin
Excellent service and fair pricing. Took the time to walk through accounting questions and provide thoughtful responses.
Kelly Wittwer
The first thing that comes to mind is Wow!
Rick is the Real deal. It's no hassle he speaks the language Buisness owners wants to hear. I thought my issues where complex but Rick simplified my worries
I'm looking forward to working with him to grow & expand my Buisness ! Thx Rick!
Tymel Walker
Rick was very professional and knowledgeable. He prepared my taxes quickly and was responsive to all my questions.
C Schroeder
Highly available and responsive, knowledgeable in complex business tax issues, proactive, strong value for services provided, pleasure to do business with.
Clarence Ramsey
Rick was very prompt, helpful, and responsive. Excellent service. Thanks Rick.
Royce Stepter
I was in need of some urgent expert tax advice and decided to call this business, Rick was a true professional, he provided immediate, same day assistance over the phone and did not even charge me even though I had sent him documents to review with very specific questions, I will be using Rick for all my tax and accounting needs moving forward.
Adnan Khan
Rick is knowledgeable and super responsive. Looking forward to sticking with him for a long time.
Chris Wittwer
Great service and very knowledgeable definitely recommended
Crysis
Have utilized their services for filing our corporate and personal taxes for past couple of years .... they are very professional and responsive!
Praveen Anandaraj